The world is becoming more digitalized day by day. Today, technology can perform tasks that once took hours or weeks to complete manually, in seconds. The Internet of Things (IoT) is one of the latest advancements in the world's digital revolution. With greater efficiency, it is no surprise that, in the average enterprise, more than 30% of all network-connected endpoints are IoT devices – with this figure predicted to grow… Yet, as IoT devices become engrained in our daily lives, cybercriminals have, too, found value in these nifty tools; in just the first six months of 2021, IoT attacks increased by 100%. It's safe to say that IoT security needs serious attention. But first, why are these devices so commonly targeted?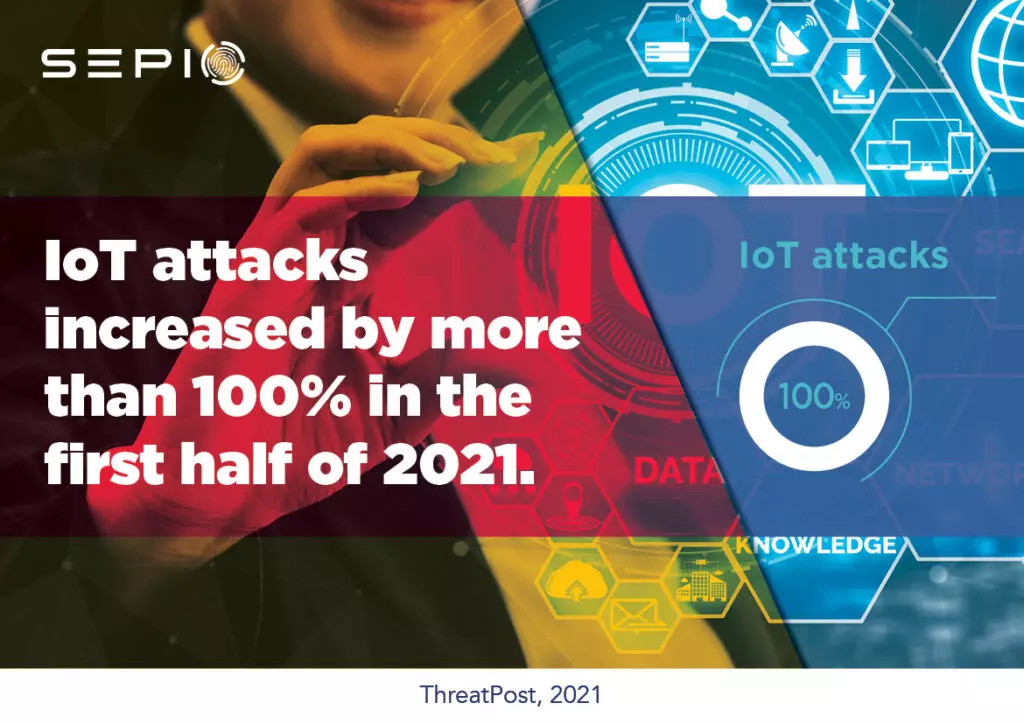 There are dollars in data
IoTs collect data – it's how they function. Corporate data, personal data, financial data; you name it, IoTs gather it. While this might make the device more accurate, the wealth of data collected by IoTs make them highly sought after by bad actors. Most cybercriminals are financially motivated; they know that data means money, and, to them, IoTs are the slot machines. Whether the device collects valuable data itself or simply acts as a gateway to profitable information, IoTs are an appealing target for greedy cybercriminals.
A virtual pandemic
As the cyber domain becomes the new battlefield, IoTs can be useful in cyber warfare efforts. Be it state-sponsored adversaries or terrorists, malicious cyber actors can use IoTs to cause significant damage to the victim. The connectedness of IoTs makes launching a botnet attack extremely easy, with the consequences potentially being disastrous. Botnets execute ransomware or distributed denial of service (DDoS) attacks, both of which disrupt operations. While this is damaging to any victim, operational disruption to critical infrastructure will be detrimental to national security. And as critical infrastructure continues to adopt IoT, hostile actors are finding great value in these smart devices.
An attack surface with no boundaries
Enterprises' vulnerabilities increase with the use of IoTs. By incorporating IoTs, enterprises become more accessible. Today, there are around 10 billion IoT devices in use, all of which provide a point of entry to the network. Further, as the attack surface expands, it becomes more dispersed as IoTs get used for various day to day activities. The widespread use of IoTs is especially beneficial for hardware-based attacks – which IoTs are highly susceptible to – due to the need for physical access. For instance, a smart coffee machine in an enterprise lobby is easily accessible and enough to provide a hardware attacker with network access to allow for further attacks to take place.
But the attack surface expands way beyond the traditional working perimeters. In fact, remote work increases the enterprise's vulnerability. Malicious actors can target the corporate network by exploiting the connectedness of smart home devices. Today, the average home has 25 connected devices, ranging from smart TVs and smart refrigerators to smart cameras and smart security systems. Hence, the global shift to remote work only intensified the threat of IoTs, and the sudden way it happened meant many organizations did not have time to prepare for this new environment.
IoT security – why aren't we doing more?
COVID did not mark the beginning of IoT security vulnerabilities or concerns. IoT devices tend to be inadequately secured and often lack basic protection, such as strong password configuration. Research by Palo Alto Networks shows that more than 80% of internet of medical things (IoMT) devices run on operating systems that are no longer supported. The absence of sufficient security is often down to the harmless appearance of IoTs – I mean, who would think a coffee machine could cause a security breach? Naturally, these unsuspecting devices lack the necessary security features, yet this leaves a gap that malicious actors exploit.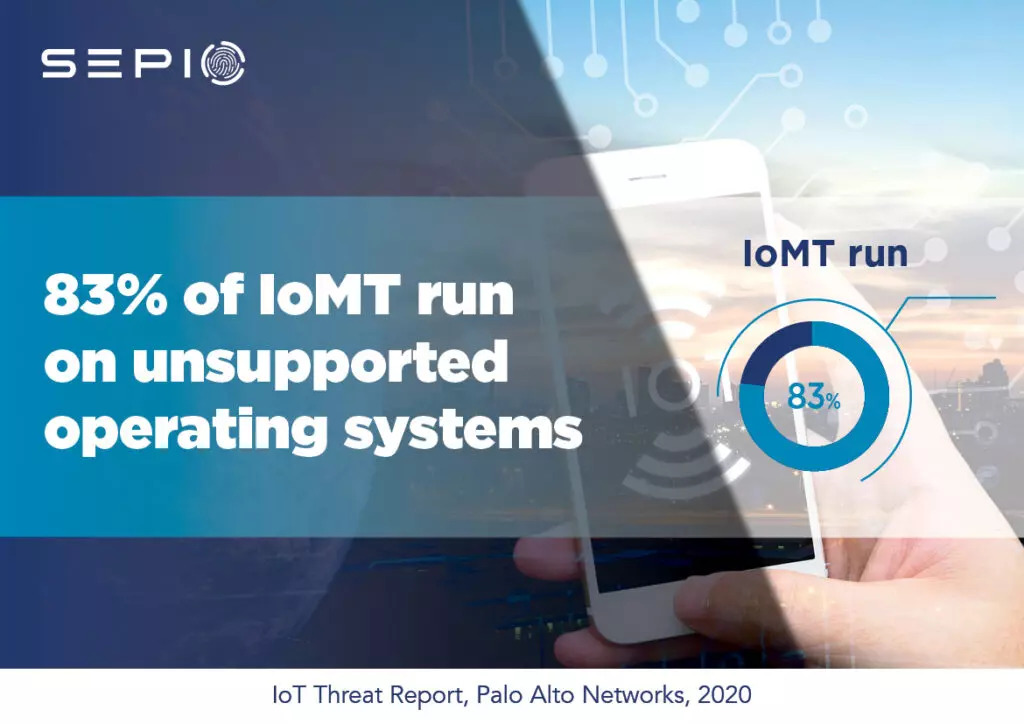 However, IoTs still pose a risk even when they are afforded protection due to underlying visibility issues. Traditional endpoint and network protection software does not work with IoT; these tools cannot accurately identify, monitor or secure smart devices. And while IoT security solutions are available, they still do not solve all the visibility challenges. Moreover, existing security solutions, be it NAC, EPS, IDS, or IoT Network Security, lack Layer 1 visibility. This blind spot allows rogue devices to operate covertly and exploit IoTs.
HAC-1
IoTs might be smart devices, but their intelligence is getting exploited by bad actors. To avoid this, enterprises must tackle the visibility issues associated with IoT security, starting with Layer 1. Sepio's Hardware Access Control (HAC-1) solution provides such visibility. The HAC-1 solution calculates a digital fingerprint of all IT, OT and IoT assets, meaning every device gets detected for what it truly is. Additionally, the comprehensive policy enforcement mechanism of the HAC-1 solution, combined with its Rogue Device Mitigation capability, means that any unapproved or rogue hardware is blocked instantly, preventing any hardware-based attacks from occurring. With the HAC-1 solution in place, you will see and control everything (and everyone) operating within your infrastructure. So, who's the smart one now?