HAC-1 Hardware Access Control solution provides organizations with complete visibility, control, and mitigation of all Hardware Assets.
Enterprises' IT and security teams often struggle to provide complete and accurate visibility into their hardware assets. This is relevant especially in today's extremely challenging IT/OT/IoT environment. It is due to the fact that often, there is a lack of visibility, which leads to a weakened policy enforcement of hardware access. This may result in security accidents, such as ransomware attacks, data leakage, etc.
In order to address this challenge, ultimate visibility into your hardware assets is required, regardless of their characteristics and the interface used for connection as attackers. Moreover, it is important to be practical and adjust to the dynamic cyber security defenses put in place to block them.
The HAC-1 solution provides entities with the Physical Layer coverage they need to obtain complete device visibility. In doing so, HAC-1 protects against hardware-based attacks. As the leader in Rogue Device Mitigation (RDM), Sepio's solution identifies, detects and handles all peripherals; no device goes unmanaged.
In addition to the deep visibility layer, a comprehensive policy enforcement mechanism recommends on best practice policy and allows the administrator to define a strict, or more granular, set of rules for the system to enforce. Such capabilities enable a Zero Trust Hardware Access approach, and when a device breaches the pre-set policy, HAC-1 automatically instigates a mitigation process that instantly blocks unapproved or Rogue hardware. Give us just 24 hours to show you that we're the player your team is missing for a clean sheet.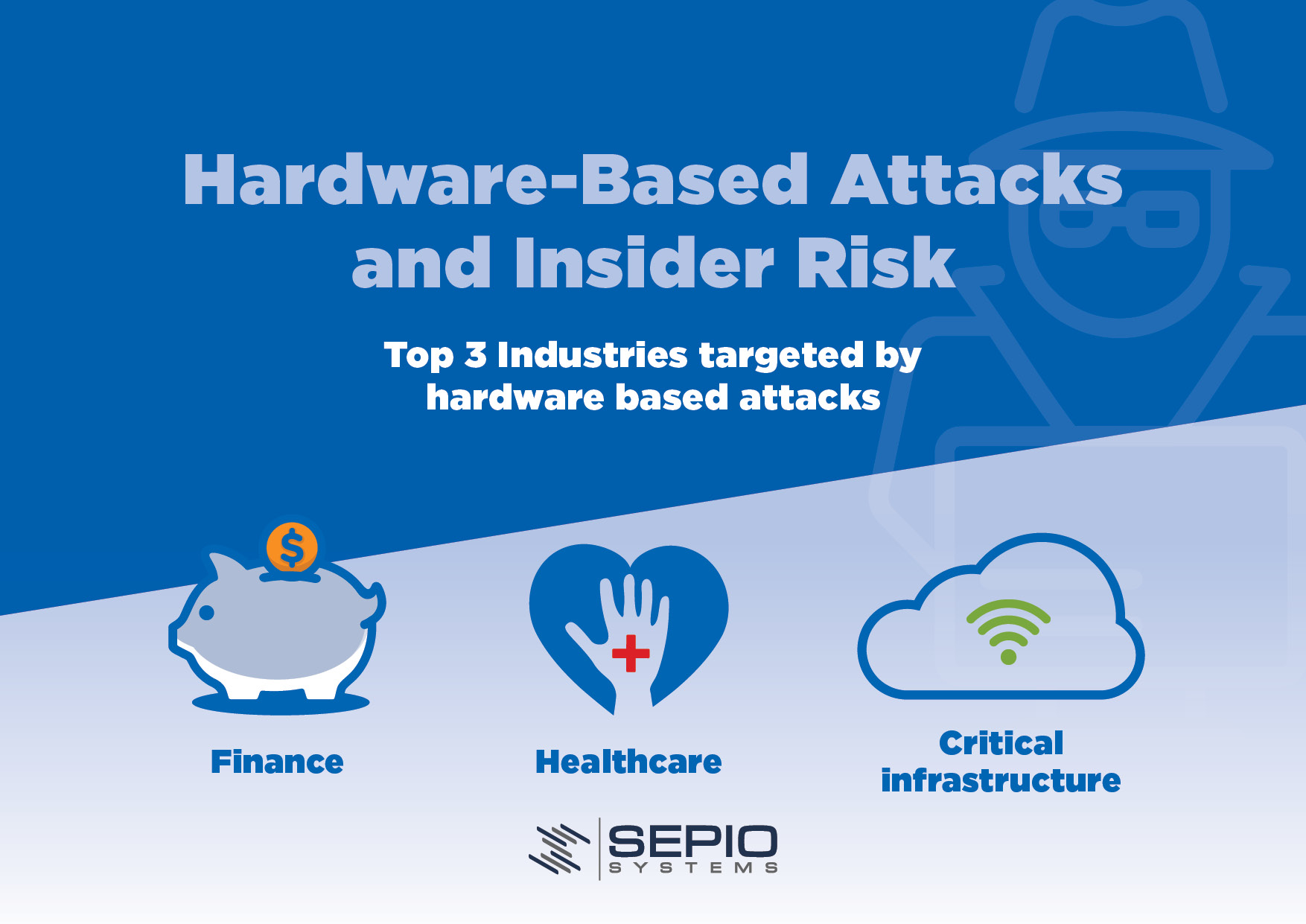 Key Challenges
Total visibility is required into all IT/OT/IoT assets – Knowing what you have , protecting what you own.
Compromised devices impersonating as legitimate devices cannot be identified with existing solutions.
Physical layer MAC-less devices cannot be identified by existing NAC/IoT security solutions as they are MAC-based.
HAC-1 Benefits
Complete Visibility of all Hardware Assets: With all devices and anomalies detected, enterprises benefit from a greater overall cybersecurity posture. Gaining full visibility of all hardware devices from endpoint peripherals to connected devices (IT/OT/IoT), Sepio uses unique physical layer hardware fingerprinting technology and data augmentation from endpoints and networks.
Full Control through Predefined Policies: Enterprise-wide policies enable compliance, regulation and best practices. With predefined templates and no baselining or whitelisting, and no requirement for a clean environment start, Sepio provides a fast and easy setup.
Rogue Device Mitigation (RDM): Threat mitigation upon discovery of rogue or threatening devices. Integrations with existing security platforms such as NACs and SOARs for mitigation and remediation enhancements.
About Sepio
Founded in 2016 by cybersecurity industry veterans from the Israeli Intelligence community, Sepio's HAC-1 is the first hardware access control platform that provides visibility, control, and mitigation to zero trust, insider threat, BYOD, IT, OT and IoT security programs. Sepio's hardware fingerprinting technology discovers all managed, unmanaged and hidden devices that are otherwise invisible to all other security tools. Sepio is a strategic partner of Munich Re, the world's largest re-insurance company, and Merlin Cyber, a leading cybersecurity federal solution provider.
Download Solution Brief