You've seen these types of attacks in movies and TV shows, but did you think that it was just good editing and special effects? Did you know that these don't just take place on the silver screen? In fact, they can be carried out in places that you wouldn't even expect… such as your office, whether it is in the center of the city, or your home in a quiet neighborhood… Check out these videos of how these types of attacks are carried out, and visit www.sepiocyber.com to learn more!
On December 23, 2015 the Ukrainian reported a cyber attack on power plants, they have blamed the Russian government for these attacks. Following reports (https://www.wired.com/2016/03/inside-…) from these attacked facilities operators were that they could see someone controls their mouse cursors and could not stop it. Our team in the US thought it would be interesting to try something similar by remotely controlling a keyboard and sending keystrokes from a remote location. They have assembled an off-the-shelf demo payload that was carried on a drone to "attack" our new Chief Revenue Officer.
Check out this video and talk to us about HAC-1, the first Hardware Access Control System that delivers full visibility, control and mitigation from networked devices to endpoint peripherals.
Learn more: https://sepiocyber.com/blog/game-of-drones-raspberry-pi/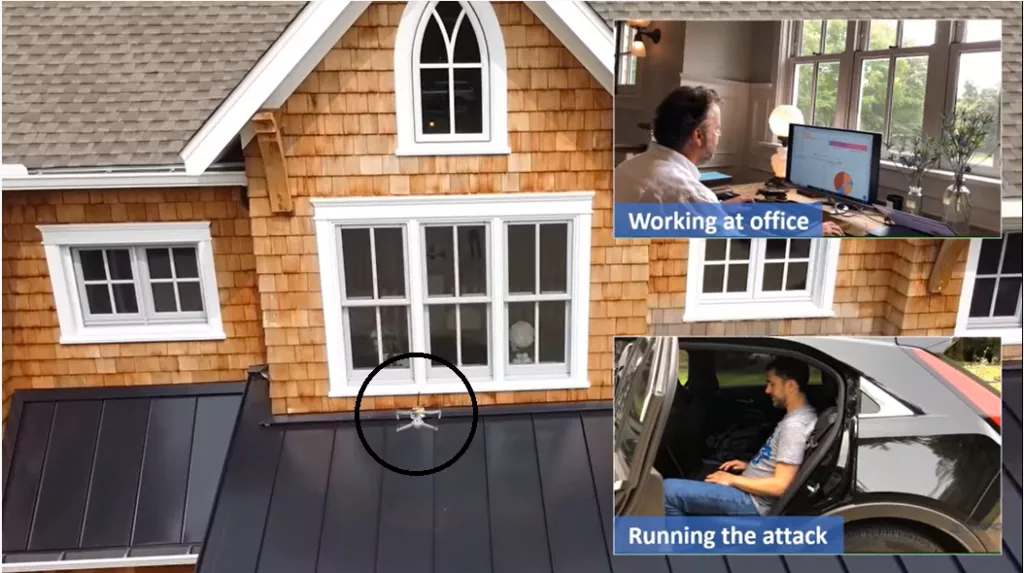 HID Raspberry Pi Attacks
Sepio's Hardware Access Control HAC-1, provides 100% hardware device visibility.
HAC-1 enables Hardware Access Control by setting rules based on the devices characteristics.
HAC-1 instantly detects any devices which breach the set rules and automatically block them to prevent malicious attacks.
The idea is to verify and then trust that those assets are what they say they are to prevent financial institutions cyber attacks.
Sepio's HAC-1 brings the ultimate solution to zero trust adoption by providing 100% hardware device visibility and prevents HID Raspberry Pi Attacks.
With greater visibility, the zero-trust architecture can grant access decisions with complete information.
Thus, enhancing the enterprise's protection within, and outside of its traditional perimeters.
The Hardware Access Control capabilities of HAC-1, block Rogue Devices as soon as they are detected
Sepio Systems' HAC-1 solution stops an attack at the first instance, not even allowing such devices to make network access requests.
Critical infrastructure protects the nation, HAC-1 is here to protect critical infrastructure.
Embracing Zero Trust Hardware Access in financial institutions is key to maintaining a good cybersecurity posture.