Assessing and Improving Enterprise Hardware Cybersecurity Posture
In the realm of cybersecurity, hardware often receives less attention and funding compared to other areas like network and endpoint security. This oversight creates a blind spot that malicious actors exploit, leaving enterprises vulnerable to hardware-based attacks. Sepio's Hardware Access Control Index (HACx) aims to address this vulnerability by providing an objective assessment of an enterprise's hardware cybersecurity posture. Let's explore how HACx enhances hardware cybersecurity awareness and improves the overall security posture.
Comprehensive Hardware Cybersecurity Assessment with HACx
Sepio's HACx combines 7 aggregated indicators, 29 sub-indicators, and 148 micro-indicators to evaluate the external and internal threat landscape. By leveraging primary and secondary data sources, HACx delivers a detailed scorecard, presenting an objective assessment of the enterprise's hardware cybersecurity posture. This comprehensive assessment enhances situational awareness and offers valuable risk insights to guide necessary adjustments.
Benefits of Sepio HACx
The HACx assessment brings clarity to hardware cybersecurity risks and improves awareness among enterprises. Often, the absence of available hardware cybersecurity solutions results in unnoticed vulnerabilities, creating a false sense of security. The HACx highlights the importance of hardware cybersecurity across the entire enterprise, ensuring hardware risks are properly addressed when implementing policies and technologies.
Additionally, HACx guides enterprises toward a stronger security posture through a comprehensive assessment covering various topics. The assessment is complemented by peer comparisons, allowing organizations to benchmark their hardware cybersecurity posture and make informed adjustments to mitigate risks and improve overall security.
For detail information download the Hardware Cybersecurity Report.
Empowering Cyber Insurance and Policy Decisions
As the cyber insurance market grows, the HACx assessment aims to assist both insurers and insured enterprises. By providing insights into hardware cybersecurity posture, HACx helps lower cyber insurance premiums for enterprises, reducing the overall risk. It also offers valuable risk information for insurers to assess the insured's risk posture more accurately, resulting in the generation of suitable policies.
Hardware Cybersecurity Scoring
The HACx assessment provides enterprises with an overall score ranging from 10 to 100, where 10 represents a high-risk hardware security posture, and 100 represents a low-risk hardware security posture. Each indicator also receives a score, offering a granular breakdown of the assessment. Score changes are presented using arrows indicating improvement or decline, accompanied by numerical value changes for both the overall score and individual indicators.
Gain a comprehensive understanding of your enterprise's hardware cybersecurity posture with Sepio's HACx assessment. Uncover vulnerabilities, make informed adjustments, and improve your overall security posture. Explore the power of HACx and the valuable risk insights it provides for enhanced hardware cybersecurity.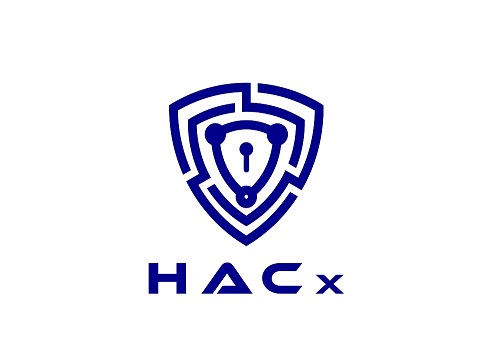 HACx Overview