Cybersecurity Awareness Month – Week 3, Careers in Cyber
The Chief Information Security Officer (CISO) is responsible for the optimum security of the organization's information and data. However, the role of a CISO has developed over the years as technology and security becomes increasingly important. According to studies, security leaders now influence over 90% of board and management decisions. Yet, Gartner reports that just only 12% of CISOs are "highly effective".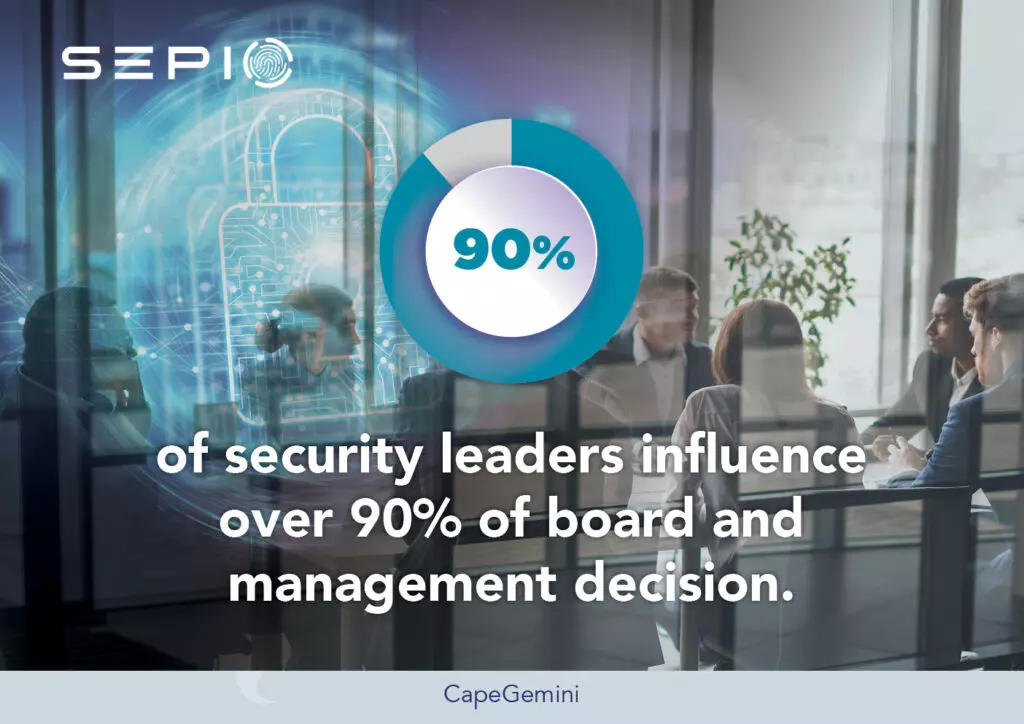 So, what makes an effective CISO? There is more to the job than simply preventing cyberattacks. CISOs must be multidimensional, and below is a list of six key traits that make for an effective CISO.
The CISO Six
1. Strong business acumen
As part of the role of a CISO, creating security policies and initiatives in line with the business' goals is imperative. Ultimately, CISOs need to create value for the company, and no security strategy will bring value if it is out of touch with the business' needs. To ensure a security approach that satisfies business goals, CISOs must have strong business acumen and be literate in all aspects of business.
2. Stakeholder interactions
Aligning with the business goals requires the CISO's interaction with other stakeholders. Additionally, CISOs need to understand the needs of other parties to create incentives that work for everyone. An effective CISO will establish strong relationships with business executives to maintain inter-department connections.
3. Good communicator
Most stakeholders are not IT professionals, so CISOs need to interact with them on a non-technical level. CISOs need to tailor the conversation to the audience and avoid the use of esoteric jargon. With clear communication, CISOs will have a more receptive audience which, in turn, improves their security efforts, whether that be implementing new initiatives or responding to an incident.
4. Strong leadership
Communication is a component of strong leadership. A CISO with good communication skills will inspire and motivate those around them, which is especially important for security as it can be deemed (by some) a dull topic. But motivation only lasts for so long – CISOs must make security a deep-rooted component of the working environment. Doing so starts with making security a more understood and accepted topic for all, and effective CISOs achieve this by leading by influence. CISOs can influence other executives to manage security risks. By giving them such a responsibility, non-IT executives become more actively involved with security. Additionally, the role of a CISOs should create a cybersecurity culture from top to bottom to ingrain the concept of security across the entire organization. With an organization-wide culture of cybersecurity awareness, CISOs make the organization more secure by limiting the risk of insider threats.
5. Organizational skills
CISOs manage security projects. Often, such projects are highly complex and time-consuming. An effective CISO will be very organized and naturally capable of planning, managing a budget and coordinating tasks to make the process more efficient.
6. Technical background
Effective CISOs might have to possess a range of characteristics, but one cannot deny that they must have a technical background. At the end of the day, the role of a CISO is to be responsible for security and technology; they need to have a sufficient technical foundation to develop effective security initiatives, make risk-based decisions and meet governance risk and compliance assessments. Moreover, CISOs' technical knowledge must be up to date as security is a constantly evolving domain where tools, threats, and vulnerabilities change daily. Lastly, an effective CISO must be open to learning, relearning, and unlearning to ensure they are always at the top of their game.
So, there's only one thing left to say: do you have what it takes?